Our program
Here are the Top 12 things our robust, supportive program offers the girls of Children's Heaven
Food
44% of Ethiopian children, under the age of 5, suffer from chronic malnourishment - also known as "stunting." More than 2.7 Million Ethiopians are affected by Famine. Help us feed those who are suffering. (SOURCE: https://borgenproject.org/malnutrition-ethiopia/)
Clothing & Uniforms
Each girl receives 1-7 uniforms for the year, dependent upon donations.
Shelter
The area in Ethiopia can be dangerous, and having a gated area the kids can play in adds to their feelings of security and safety.
Medication
We offer HIV/AIDS medication & education, basic First Aid and more.
Shoes
Many Ethiopian girls go without shoes to protect their feet against the harsh landscape. Your donations provide for their well-being.
Hygiene Products
Children's Heaven offers hygiene products and clean showers - something many of the girls would otherwise go without.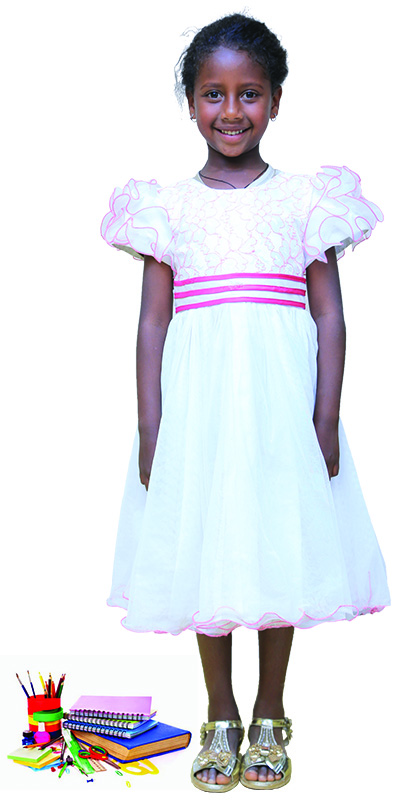 Schooling & School Supplies
This covers primary schooling fees, schooling from Children's Heaven staff, educational supplies like books and pencils, and even money for college tuition.
Tutoring
Our girls receive expert tutoring and financial assistance for 3rd-party tutoring programs.
Transportation
It can be very dangerous to travel alone, at night, for a young girl in Ethiopia. We cover the cost of their safe transit to-and-from Children's Heaven.
Emotional Support
With so many traumatic incidents in Ethiopia, it is essential to offer Psycho-Social support to these destitute children.
Activities & Exercise Programs
We offer extracurricular education and activities for all the girls, so they can learn and grow in a fun environment.
Love
The environment at Children's Heaven is that of one filled with Love, acceptance and appreciation. Hugs are free, and we love to give them!